JAVELIN – Dark Broken Land
4. Jun. 2012 | von
norma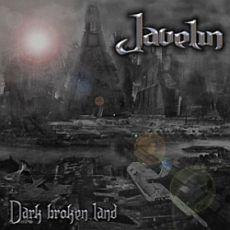 Band: JAVELIN
Album:
"Dark Broken Land"
Genre:
Power Metal
Spielzeit:
33:11
Release Date:
22.8.2009
Label:
Eigenproduktion
Web:
http://www.javelin-band.de
Bewertung:
7 / 10
1. Invitation... To A Land That's Broken
2. Sea Of Sorrow
3. Phantom
4. Fire With Fall
5. Fading Away
6. Calling
7. Salvation
8. Dark Broken Land
Fakt ist: Die Hammer Jungs von JAVELIN haben sich dem Power Metal verschrieben. Das Album "Dark Broken Land" zeigt dies vom ersten Ton des Intros bis zum Schlussakkord des Albums. Sänger Carsten Hille ist mit Leidenschaft schon seit ein paar Jahren der Kopf von JAVELIN, die restliche Besetzung wurde öfters mal ausgewechselt, seit 2009 fand sich nun die optimale Aufstellung an den Instrumenten und die Combo produzierte "Dark Broken Land" in Eigenregie. Dies war eine gute Entscheidung, denn JAVELIN können mit so einigen Power Metal-Größen mithalten und den Newcomern zeigen, wo der Krieger das Schwert hat.
Nach einem ruhigen Intro bricht im zweiten Song "God Of Sorrow" gleich die volle Power Metal-Salve los. Der Gesang und die Instrumentierung sind perfekt aufeinander abgestimmt, die Gitarrensoli folgen auf die cleanen Gesangsparts und die Tempowechsel vertreiben die Langeweile und schaffen Abwechslung noch bevor die Idee von Einseitigkeit aufkommt. Die weiteren Songs sind ebenso einhundert Prozent Power Metal und kaum denkt man "das hab ich doch eben schon gehört" klingen die Gitarren doch wieder ein wenig anders. Ein gutes Beispiel für solch kreative Abwechslung findet man im Song "Fire Will Fall". Hier lässt sich Sänger Carsten auf ein Experiment mit seiner Stimme ein: Gerade als man denkt "langsam wünsche ich mir Chris Barnes herbei" erklingt seine sonst cleane Gesangsstimme nun wie durch ein altes Radio und gottseidank ein wenig mehr nach Reibeisen. Im Song "Fading Away" präsentieren sich JAVELIN in ihrem vollen Glanz und reichen beinahe an eine Metal-Hymne à la IRON MAIDEN heran. Im siebten Track von "Dark Broken Land" zeigen die Power Metaller, dass sie auch eine Ballade komponieren können, obwohl Sänger Carsten eher klingt wie Jon Bon Jovi.
Trotz einiger Schwächen in der Stärke und Intensität der Songs, beweisen JAVELIN, dass sie schon einiges an Erfahrung gesammelt haben und umzusetzen wissen, was sie selber an ihren großen Idolen verehren. Ein weiterer Fakt ist: Der Power Metal wird auf "Dark Broken Land" nicht neu erfunden, aber mit ihrem abwechslungsreichen Songwriting und der überzeugenden Umsetzung, stehen sie ganz sicher weit oben auf dem Sieger- äh, Krieger-Treppchen.